How to Change the World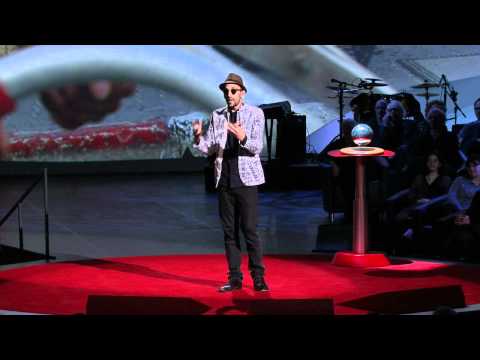 Change the World? You may ask, What is JR doing to change the world? Well, the answer is simple, he is using art as a conduit. In this video, artists JR discusses his believe that art can change the world. His Inside Out Project has definitely raised some awareness about many social issues happening around the world.  By bringing people together and using black and white photographic portraits, he is facilitating people to discover, (Artsnapper is all about discovery, specially Art Discovery), reveal and share many untold stories of people around the world. He even encourages everyone to participate in this project and become involved. All you need to do is log on to the website:
http://www.insideoutproject.net/
I heard about this project about three years ago but though of it as just a marketing campaign.  But three years later his mission is still going strong and I wanted to congratulate him for what he has accomplished. We here at Artsnapper believe art that is essential to life and can inspire and unify people to change the world.
For this reason we want to definitely acknowledge his efforts and those of his project and can't wait for what he does next.
Related Articles:
Share With Your Friends:
You May Also Like:
Connect With Us
Author Spotlight
Artsnapper
Artsnapper is a tool that helps you discover art, allowing you to experience it in person and to share it with the world.