Every Season in  NYC comes with a slew of fun events to welcome the change of season. People say that if you are bored in NYC, it is your own fault  (I absolutely agree). To usher in the fall, there are tons of awesome events around the city and its boroughs. New Yorkers take any excuse to have fun and here are a few of our favorite cultural events to entertain you this fall!
Cultural Events in New York
Feast of San Gennaro
September 12-22
Admission: free
Celebrate the martyred third-century bishop and patron saint of Naples at this 11-day festival that fills the streets of Little Italy every year. Watch the professionals in action at the cannoli-eating competition and you won't feel so bad about indulging in calorific treats from the food vendors! To add to the entertainment there will be live musical performances every day!
http://www.sangennaro.org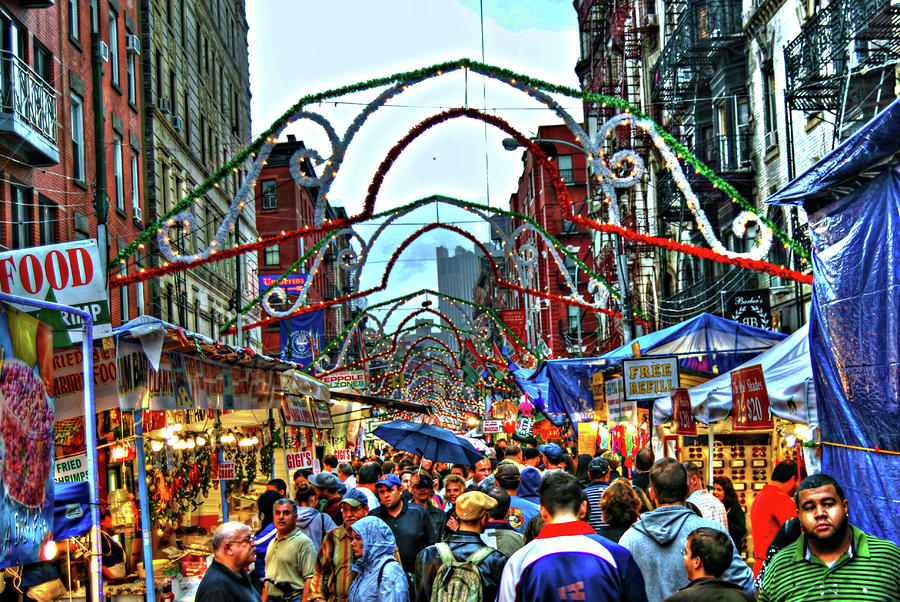 New York Burlesque Festival
September 26-29
Admission: free-$65 (depending on events)
Enjoy the glitz and glamour of the world of Burlesque during this 4-day festival. Events range from parties and shows to the final event, The Golden Pasty Awards, an award ceremony that recognize the best of Burlesque today.
http://www.thenewyorkburlesquefestival.com
Museum Exhibitions at the MoMA ("de Kooning: A Retrospective" and "Diego Rivera: Murals" at the MoMa)
Admission: up to $25
From Sept 18–Jan 9 The Moma is presenting first is a complete retrospective of De Kooning's career, bringing together 200 of his works—many drawn from MoMA's extensive collection.
From Nov 13–May 14 the second exhibit shows a series of eight murals the Mexican artist created for the museum in 1931 as well as some studies Rivera made for the large-scale works at MoMA and ones for a 63-foot-long work in Rockefeller Center.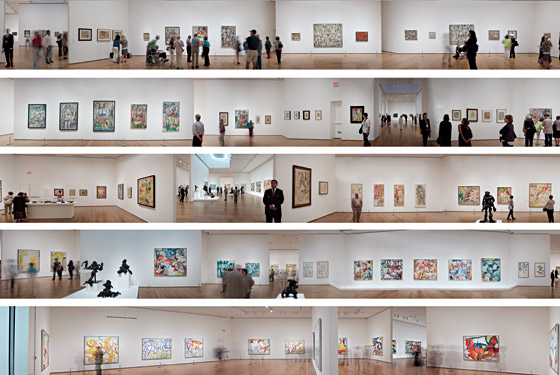 Queens County Farm Museum Apple Festival
Oct 6 11am–4pm
Admission: free
Nothing says Fall like wooden barrels full of fresh-picked apples and bottles of freshly pressed cider. Since NYC doesn't have the pleasure of having its own orchard, there will be a variety of pommes from upstate producers to the farm's apple orchard. Enjoy the best of what apples have to offer, like apple pie and baked apples.
October 17-20
Admission: prices range
Food Network celebs join a slew of NYC's top toques for this annual celebration, which consists of a nonstop stream of tastings, workshops, lectures and parties. Let out your inner foody with your favorite food network stars and some of the best
chefs around the city!
Oct 31 7pm
Admission: free
Sixth Ave between Canal and Spring Sts
This is one of those events you have to do at least once in New York. The parade is filled with eccentric characters, from zombies and comic book heroes to your favorite reality stars. No matter who you choose to be on Halloween, dress to impress and have a good time. If you want to walk with the throng, just turn up in costume and walk!
Macy's Thanksgiving Parade
November 28th
Admission: free
The 87th annual Macy's Thanksgiving Day Parade will usher in the holiday season with familiar sights like giant balloons, high-kicking Rockettes and Santa's sleigh, plus a few celebrity appearances. Why watch it on TV when you can get up close and personal?
What cultural events in new york are you planning to attend? Please share you comments/suggestions with us.
Related Articles: