I like to think my most recent Amazon wish list is pretty standard: one Jonathan Franzen novel, a pair of Ray Ban aviators, a one of a kind etching by Rembrandt van Rijn…
Okay, maybe not so standard. That's because recently, Amazon.com released a "Collectables & Fine Art" category on their website, and I could not resist picking through it. The section, which can be found between "Clothing & Accessories" and "Computers," offers a wide selection of drawings, prints, paintings, and more. Prices range from $10 (Ryan Humphrey's "Untitled (dollar bill)" to $99,750 ("Tom Seaver" by Andy Warhol), and works can be grouped under a number of different categories including subject, style, size, and color. As fun as it was to play pretend art collector online, something about this new section did not sit right with me.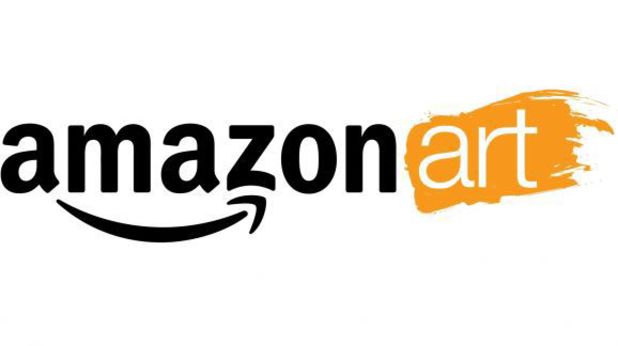 The idea of buying art online is nothing new. Popular companies such as Paddle8, an online auction house, and Artsicle, a web-based art rental business, rely on buy-at-home models. Even mega-store Costco has jumped on the bandwagon by creating a "Fine Art" section on their website, which allows shoppers to purchase Basquiat lithographs alongside lawnmowers and containers of mixed nuts
This commercialization of art is not what bothers me though. For those of you who read my recent article about rap and the art world, you know that I've already accepted that, in many ways, art has become a status object, a product not unlike cars or fine watches. In fact, I find it exciting that there are new platforms working to open the once exclusive art market and welcome new art collectors and enthusiasts.
What gets me is a factor that several critics of the site have already taken issue with: buyers cannot see the art in real life. While Amazon offers detailed dimensions and gallery information for each work, there is no way to see the art in person. The matter of whether art needs to be seen in real life has divided the art world, with web-viewing supporters citing ventures like the Google Art Project, program that provides virtual tours of museums and allows visitors to zoom incredibly close in on specific works of art.
While these tools provide a unique perspective, I still firmly believe that the experience is not the same as physically standing in front of a piece of art. Call me old school, but I still like to believe in the "aura" of art, a theory that was championed by art historian Walter Benjamin. Benjamin considered art to have a unique quality, an indefinable air about it that could not be replicated. It may sound a bit goofy, but anyone who's stood in front of a great work of art and felt something knows what I'm talking about. I felt it at 11, the first time I saw "Monogram" by Robert Rauschenberg. I can't explain it, but seeing the work in real life affected me in a way that no reproduction could. It's also one of the reasons I love working here at Artsnapper, a company that continues to push people to get out there and experience art in real-world the galleries, museums, and even streets around them.   
Let's say you don't buy into the whole aura business. Don't worry, a lot of people don't. There are still practical issues with art consumption online. For one, most sites don't have the ultra detailed zooming capabilities of the Google Art Project, which means that buyers are provided only with a flat, frontal image. This becomes an even bigger issue when we consider works that incorporate texture, such as paintings and mixed media compositions. Not to mention the obvious problem of presenting sculpture, a category of art that by definition is not meant to exist in 2D. These pieces change and shift depending on light and the position of the viewer, meaning that a static photograph on a computer screen could appear completely different in person. This is a major point of consideration for anyone who is ready to drop thousands of dollars for art online.
Ultimately, only time will tell if purchasing art online will take off. A few weeks ago I attended a panel of art professionals who discussed the downsides and merits to buying art off the Internet. One of the panel members, an employee of the online auction house Artspace, pointed out that in the early days of online shopping, retailers doubted consumers' willingness to buy clothes off a website. Why would someone buy a coat if they couldn't try it on? Yet today clothing and accessories are the most profitable items sold on the Internet. If people's attitudes towards buying clothing – a very physically specific item – online where able to change, who's to say their views on art wont follow suit? In the end, if the shoe fits, why worry?
Have you ever bought art online? What do you think about art consumption online? Think my babbling about "aura" is a crock of dookie? Or do you see where I'm coming from? Speak up! Share your thoughts in the comments below.
Related Articles